GPR Training Courses assist with learning
how to operate and conduct ground penetrating radar
surveys. GPR training courses can help trouble shoot problems in the field, during a GPR survey.
GPR training courses have been created for many of the routine and daily operations an operator uses with Sensors & Softwares' ground penetrating radar. The site is an ongoing effort, so please excuse some of the construction debris.
Please let us know at GPR Training Courses .com what you would like to see more of. If you have a construction, environmental, geological, archeological, forensic, or other application that requires geophysical methods using ground penetrating radar, provide us with a enough lead time to develop GPR training courses pertaining to your specific application. Once you have a chance to visit the lessons at GPR Training Courses .com you will see that there is a personal approach on many of the topics. It has been our focus to assist with minimizing information that does not pertain to applications that are seldom used.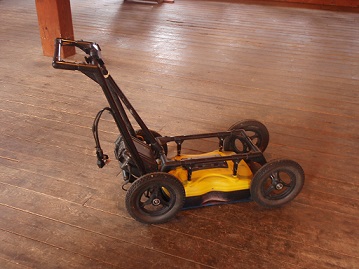 Experience the simplicity of Sensors & Software Noggin Plus Smartcart when conducting ground penetrating radar investigations. This course will specifically ...
Read More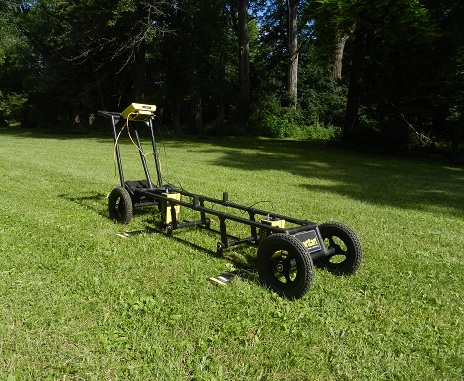 Discover the versatility of Sensors & Software PulseEKKO Pro when conducting ground penetrating radar surveys. The pulseEKKO PRO comes in ...
Read More
Equipment shown in GPR training courses
can be rented from K. D. Jones Instruments, for example, Noggin 250, Noggin 500, Noggin 1000, pulseEKKO PRO 50 MHz, pulseEKKO PRO 100 MHz, pulseEKKO PRO 200 MHz, pulseEKKO PRO TR1000, Conquest, and other. We are interested in assisting with your project. If we can not find an answer we hope to find someone who can.
Ground penetrating radar surveys are a profession.
GPR Training Courses are not a replacement for the user manuals, common sense, experience, or for the education necessary to conduct successful ground penetrating radar surveys. A background in physics, geology, geophysics, engineering, and/or mathematics benefits survey designers and operators. To supplement the GPR training courses, one can find a wide selection of books and reading material by searching the internet. A good place to start is the Sensors and Software website. Because there is always the potential for misinformation in the GPR training courses, it is highly recommended that one goes through all procedures at the office or home base before going to a project. It is very important to experiment with the ground penetrating radar equipment over known conditions, to understand how the equipment operates and responds.
Sensors & Software™ Noggin™ Noggin Plus™ SmartCart™ pulseEKKO PRO™ and other found at this site are Trademarks of Sensors & Software and are independent of GPR Training Courses .com.
Reviews
What do people have to say about GPR
Articles Posts and Blogs
Click on the arrows or the dots to change the selection. Click on the title to go to the GPR training courses post.
Contact GPR Training Courses .com using this form
There are real people who will do their best to help you.